Want to know want makes flowmaster to stand out as a great exhaust system? Below we are going to highlight some of the features that a high performing Flowmaster exhaust system has to offer. The features that make Flowmaster exhausts stand out from the rest include:
Fast flowing mandrel tubing
The best alternative to crush bending that the Flowmaster came up with is the efficient and effective mandrel tubing. This ensures that there is smooth transition along the bends. This is clearly reflected in the high horsepower and the torque gains that the system brings about. The Flowmaster system functions efficiently because it allows the free flow of gasses in the system with minimum resistance.
Stainless steel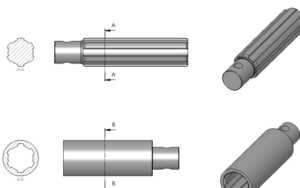 It is the wish of every car user that any accessories that they use or install in their car are of the highest quality available. This is why all the Flowmaster exhaust systems are made of stainless steel. The stainless steel exhaust is in many cases corrosion resistant, and it can give a client long service terms without developing any rust or perforations. Exhaust systems that are made of stainless steel are known to be hardy, and they can endure and give you service in extremely bad conditions.
Flowmaster has built their name by always supplying 100% stainless steel exhaust products. To take it even further, these products are available at a fairly pretty price.
Cosmetic
One gets a great feeling and some sense of pride when a friend marvels at how good your car looks. Having painted it with a well looking outer paint and with a perfect interior décor, there is no better way to curb all this up other than having it finished with a perfect Flowmaster kit that has a mirror finish which is stainless. This will surely be the best ever finish that you can do to your car. This is why Flowmaster have availed a variety of exhausted tips that come in various shapes and sizes. From their wide collection, you will select the one that has the best look and fits well to either your car, truck or SUV.
Straight through muffler
A muffler is purely designed to ensure that it cuts the sound that is produced when the gasses that are produced from the engine are being expelled out in high pressure. Flowmaster maffers are made in a way that the gasses pass through them with minimum resistance hence ensuring that there is no production of any annoying sounds from the exhaust. While they reduce the noise, the mufflers should be modified to ensure that that they don't interfere with the power performance of the vehicle. Mandrel-bent tubing mufflers are always available from Flowmaster, they can provide improved horsepower, and they do not interfere nor hinder the vehicle performance in any way.
Easy to install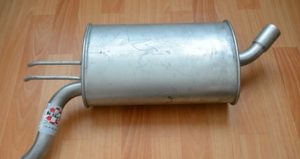 Another factor that makes Flowmaster exhaust system popular among car enthusiasts is that they are easy and fast to install. This is made possible due to the availability of the installation hardware. One is advised to use band clamps to hold the tubing system of the exhaust together. They are easy to install, and since they are semi-permanent, they are easy to remove and change.
These are the feature that have made Flowmaster exhausts that popular.